Fixtures and Results.
Check out information on our 4th XV team and find out recent results and upcoming fixtures.
Regional League, East 1
Captain: Rab Hawkins

2016-17 Season Fixtures.
Kick Off Times are 2.30pm, unless stated otherwise.
Ulster Branch League Table.
Click here to view standings via Ulster Branch website.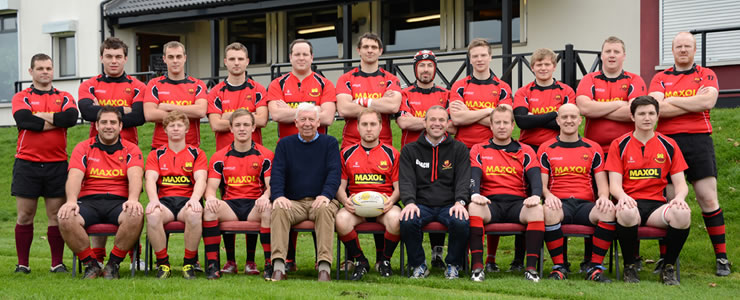 | Date | Home | Score | Away | K.O. |
| --- | --- | --- | --- | --- |
| 03/09/2016 | | | | 14:30 |
| 10/09/2016 | Ballymena 4 |  10-29 | Carrickfergus | 14.30 |
| 17/09/2016 | | | | 14:30 |
| 24/09/2016 | Coleraine 3 |  10-15 | Carrickfergus | 14.30 |
| 01/10/2016 | Larne 3 |  7-51 | Carrickfergus | 14:30 |
| 08/10/2016 | Academy 3 |  5-29 | Carrickfergus | 14:30 |
| 15/10/2016 | Carrickfergus |  10-16 | BHSFP 2 | 14.30 |
| 22/10/2016 | Carrickfergus |  29-0 | Ballymoney 4 | 14.30 |
| 29/10/2016 | | | | |
| 05/11/2016 | Cooke 3 |  L-W | Carrickfergus | 14:30 |
| 12/11/2016 | Carrickfergus |  W-L | Ophir 2 | 14.30 |
| 19/11/2016 | PSNI 3 |  W-L | Carrickfergus | 14:30 |
| 26/11/2016 | | | | |
| 03/12/2016 |  PSNI 3 |  8 – 21 | Carrickfergus (Cup) | 14.30 |
| 10/12/2016 | | | | |
| 17/12/2016 |  Carrickfergus |  13-21 | Ards 3 (Cup) | |
| 31/12/2016 | | | | |
| 07/01/2017 |  Coleraine 3 |  36-5 |  Carrickfergus |  14.30 |
| 14/01/2017 |  Carrickfergus |  P-P |  Larne 4 |  14.3o |
| 21/01/2017 | | | | |
| 28/01/2017 |  Carrickfergus |  29-3 |  Cookstown |  14.30 |
| 02/02/2017 |  Carrickfergus |  P-P |  Ballymena 4 |  19.30 |
| 11/02/2017 | | | | |
| 18/02/2017 | | | (Cup) | |
| 25/02/2017 |  Carrickfergus | |  Coleraine 3 |  14.30 |
| 04/03/2017 |  Larne 4 | |  Carrickfergus |  14.30 |
| 11/03/2017 |  Cookstown | |  Carrickfergus |  14.30 |
| 18/03/2017 | | | (Cup) | |
| 25/03/2017 |  Rainey OB 3 | |  Carrickfergus |  14.30 |
| 01/04/2017 |  Ballymena 4 | |  Carrickfergus |  14.30 |
| 08/04/2017 |  Carrickfergus | |  Rainey OB 3 |  14.30 |
| 15/04/2017 | | | | |
| 22/04/2017 | | | | |
| 28 to 30 April 2017  |  Carrick Sevens |   |  Carrick Sevens | |
| | | | | |
| | | | | |
| | | | | |
| | | | | |
| | | | | |