A winning weekend for all senior teams except 1st XV
Posted On: Sunday, October 2, 2011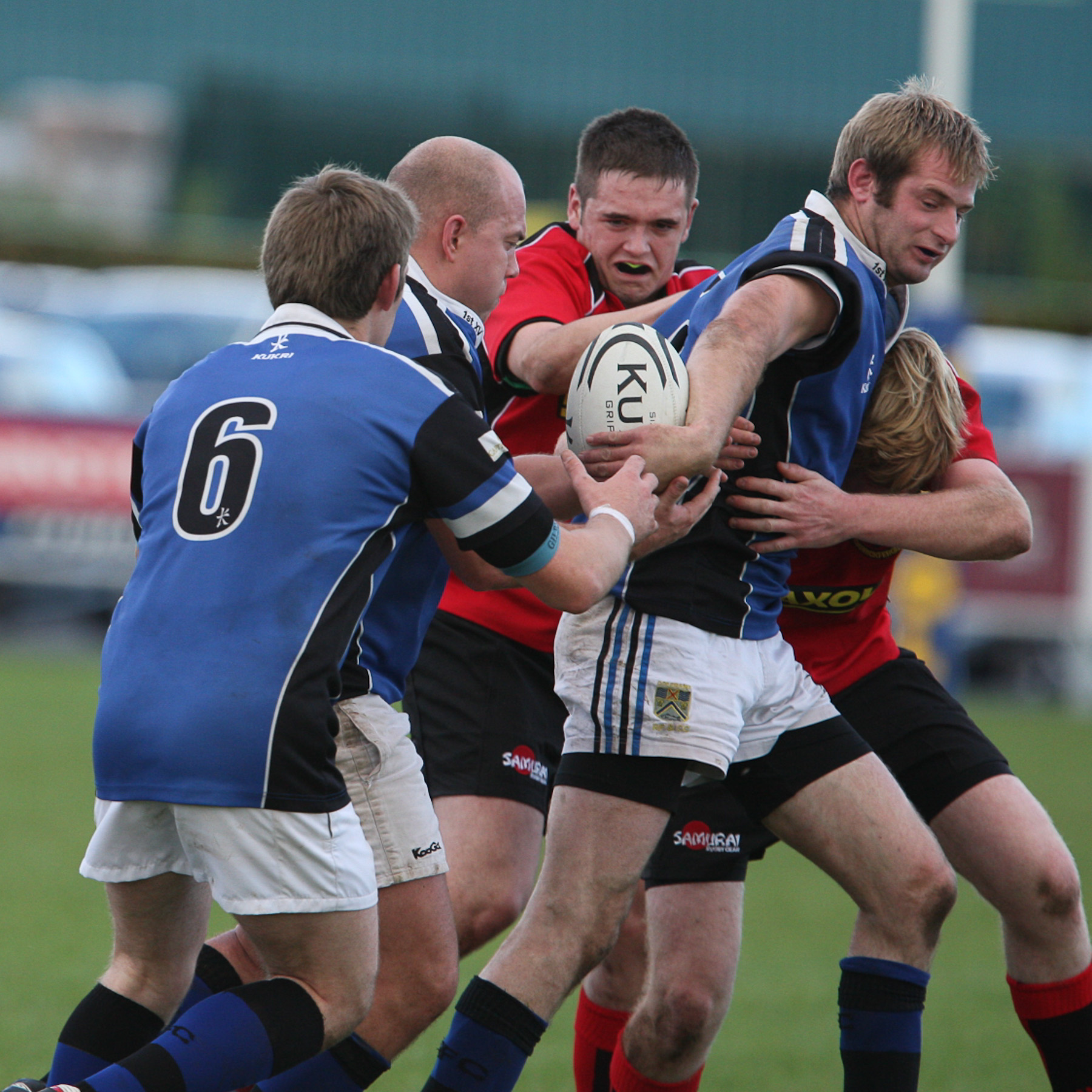 The Maxol-sponsored Carrick 1st XV's early season unbeaten run came to an abrupt end on Saturday 1 October when they were beaten by 24 points to nil at Tom Simms Memorial Park by University of Ulster, Coleraine(UUC) in the first round of the Jumior Cup. With three changes in personnel from the previous week and a number of positional switches, Carrick never looked comfortable. Against a UUC side which defended aggressively and chased every kick with great determination, Carrick were always responding rather than creating. The wet conditions were not conducive to open rugby but Carrick's error rate was noticeably higher that that of their opponents. Although under pressure early on, the scrum did hold up well but the line-out did not function as well as in previous weeks and the students won the battle of the break-down by some margin.
Carrick got off to a bad srtart when they conceded a try after five minutes. The UUC No 8 was allowed to run in virtually unopposed from the Carrick 22 following a line-out. The try was converted and the visitors extended their lead with a penalty five minutes later. They went further ahead with another penalty on twenty-two minutes and ten minutes later added their third penalty to take a 16 points to nil lead which they held until the break. Indeed, they could have been further ahead but a poor final pass cost them a virtually certain try on the stroke of half-time.
UUC continued to dominate in the second half and added another three points from a penalty two minutes into the half.They got their second try, and the final score of the game, with a try in the right-hand corner in the fifteenth minute of the second half. Again, some slack Carrick defending was a contributory factor. The try was not converted and the game thereafter became increasingly ill-tempered and error-strewn. However,the visitors were prevented from adding to their total only by a try-saving tackle from scrum-half Michael Patterson after they had rounded the Carrick defence.
This was a game Carrick will wish to put behind them as they return to League action on Saturday 8 October when they travel to Bangor.
The Carrick team was:
J. Sheriff; D. Kirkpatrick, J. Wady, A. McIlroy, K. Quinn; A. Mckinney, M. Patterson; E. McBrien, R. Higgins, D. McKeen(Capt), A. Kincaid, O. Lecky, C. Ferris, R. Crymble, C. Rea(R. Williams).
Under 19s
The Carrick Under 19s had a much more successful day, winning their first League match by 35 points to 7 away at Coleraine. The home side opened strongly and went ahead with a converted try in the first ten minutes but Carrick responded well, with the pack starting to get on top, and reduced the deficit with a penalty from Adam Kendell. They then added tries by Jack Millar and Captain Marcus Brush before half-time to give them a 13 points to 7 lead at the break. The second half started with Kendell kicking another penalty and then Marcus Brush going over for his second try. Adam Kendell added the extras and thereafter Carrick took complete control of the game. With the forwards producing quality ball, James Simmonds scored on the wing, with Kendell converting, and debutant Ross Davidson got the final try. A number of players produced excellent performances, with the back row and both centres standing out, but "man of the match" went to Adam Kendell. The team now look forward to hosting Larne on Saturday 8 October.
Other fixtures
All the other teams had a successful weekend with 2nd XV beating Cooke II by 23 points to 3.
The 4th XV beat Civil Service IIs 17-0
The 5th XV won 27-8 away to CIYMS IVs.
The fixtures for 8 October are:
1st XV vs Bangor, away
3rd XV vs Portadown IV, away
4th XV vs Harlequins IV, away
5th XV vs Bangor III, home
Under 19s vs Larne, home