Maxol renews sponsorship with Carrickfergus RFC
Posted On: Wednesday, December 17, 2014

Leading forecourt convenience retailer Maxol has renewed its longstanding sponsorship deal with Carrickfergus Rugby Club 1st XV. Maxol first announced the sponsorship in 2001 at the Club grounds at Woodlawn, Carrickfergus and the partnership will now run until 2016 and will include both financial and promotional support.
Brian Donaldson, Group General Manger, The Maxol Group, said, "Maxol is delighted to continue to support Carrickfergus Rugby Club. As a local company with over 227 forecourts throughout Ireland we position ourselves very much at the heart of the community and our established affiliation with Carrickfergus Rugby and more recently with Ulster Mini and Primary Schools Rugby allows us to foster meaningful relationships with local audiences. The year ahead is a great milestone for Carrickfergus RFC and we're thrilled to be a part of the 150th anniversary.
Carrickfergus Club President, Bill Crymble, said: "We are absolutely delighted to have the support of Maxol for another 2 years. As primary sponsor their support has been instrumental in the success of the club and we look forward to a strong 150th year."
Carrickfergus 1st XV is currently placed first in Qualifying League 2 and is set to play local East Antrim rivals Ballyclare, who currently play in Qualifying League 1, at home on 3rd January 2015. This will be the first home game of the club's 150th anniversary year and will see the team wear the new commemorative jersey.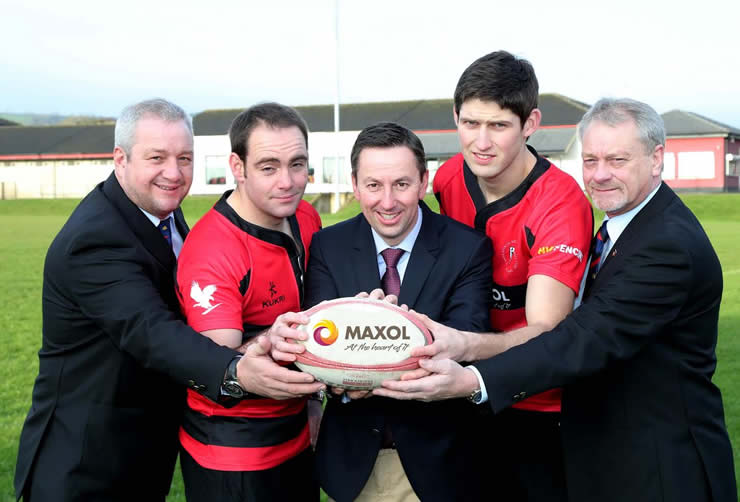 Pictured: Craig Addley (Sen. V. President) Jonny Cullen (Captain), Brian Donaldson (Maxol), Curtis Rea (Player), Bill Crymble (President)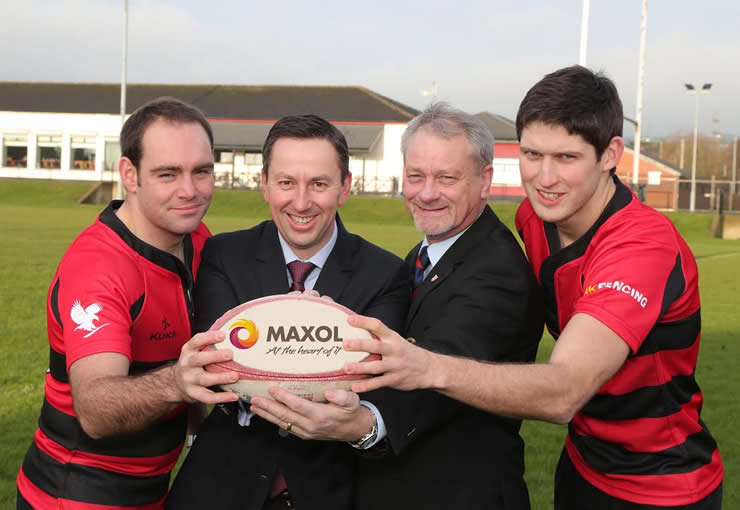 Pictured:  Jonny Cullen (Captain), Brian Donaldson (Maxol), Bill Crymble (President), Curtis Rea (Player)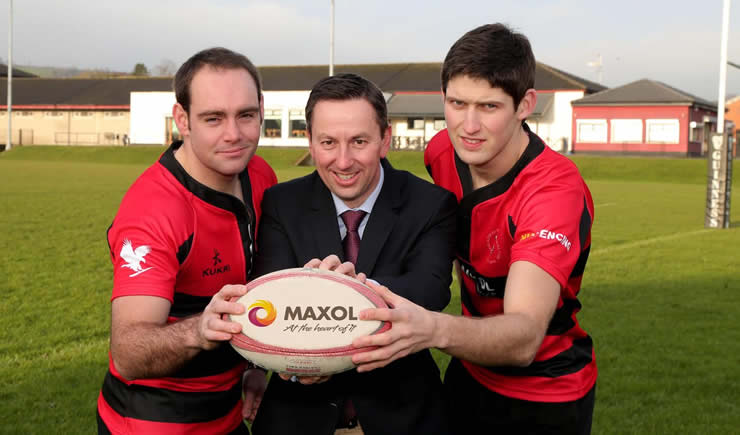 Pictured:  Jonny Cullen (Captain), Brian Donaldson (Maxol), Curtis Rea (Player)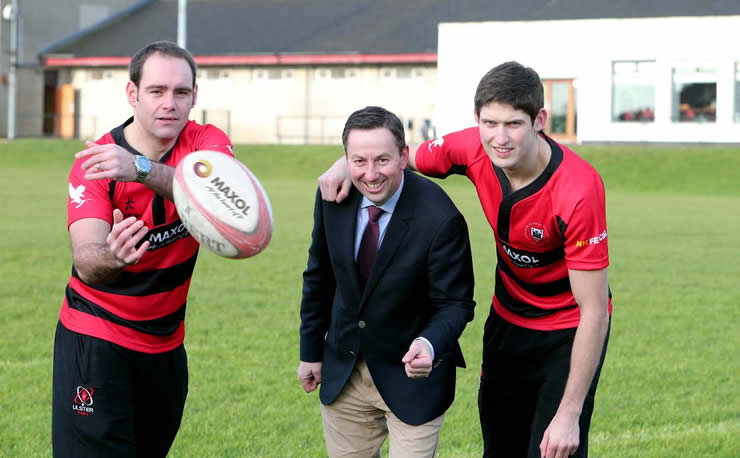 Pictured:  Jonny Cullen (Captain), Brian Donaldson (Maxol), Curtis Rea (Player)