Girl's rugby at Carrick RFC
Posted On: Tuesday, March 3, 2015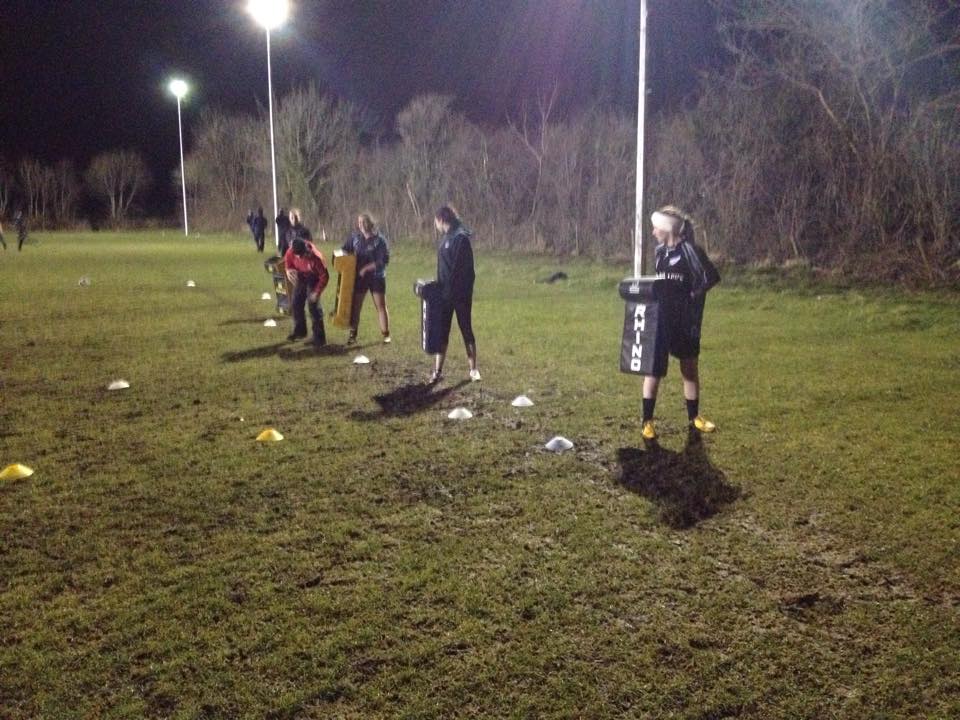 Carrickfergus girls travelled to The Cloughan on Monday 2nd March, in freezing conditions, to take part in a joint training session with Ballyclare girls, the first of many ahead of the first girls competition ever held at this year's Carrick 7's tournament.
Both teams performed remarkably, with the standard of ability and knowledge equal between both teams. The session, led by Ballyclare coach Teah Maguire included handling skills, rucking, contact and concluded with a game of touch rugby.
Thirteen girls turned out overall, despite the conditions, in the first of many joint sessions to prepare for the inaugural girls u18 competition at this year's Carrick 7's tournament. The girls tournament will kick off on Friday 1st May, alongside the long-standing u19 male tournament.
Carrickfergus coach Pauline McFerran said "I'm delighted with this training session and look forward to the rest. The Carrick girls team has only been in back in existence since the start of this season and our numbers are growing. The same applies to the Ballyclare girls. They are as skilled and enthusiastic as we are and it's a pleasure to be combining our teams to play in the Carrick 7's.
This is our club's 150th anniversary year and there have been various celebrations of female rugby included, including hosting all three Ulster senior finals (which the ladies team played in), as well as the Rejenerate and Development finals at the end of March. Finishing off the season by introducing the girls tournament is another amazing illustration of how far female rugby has come recently, both at the club and province-wide."
Registration forms for the girls u18 competition are now available by emailing paulinemcferran@me.com.