U14s win Ulster Youth Cup
Posted On: Tuesday, May 5, 2015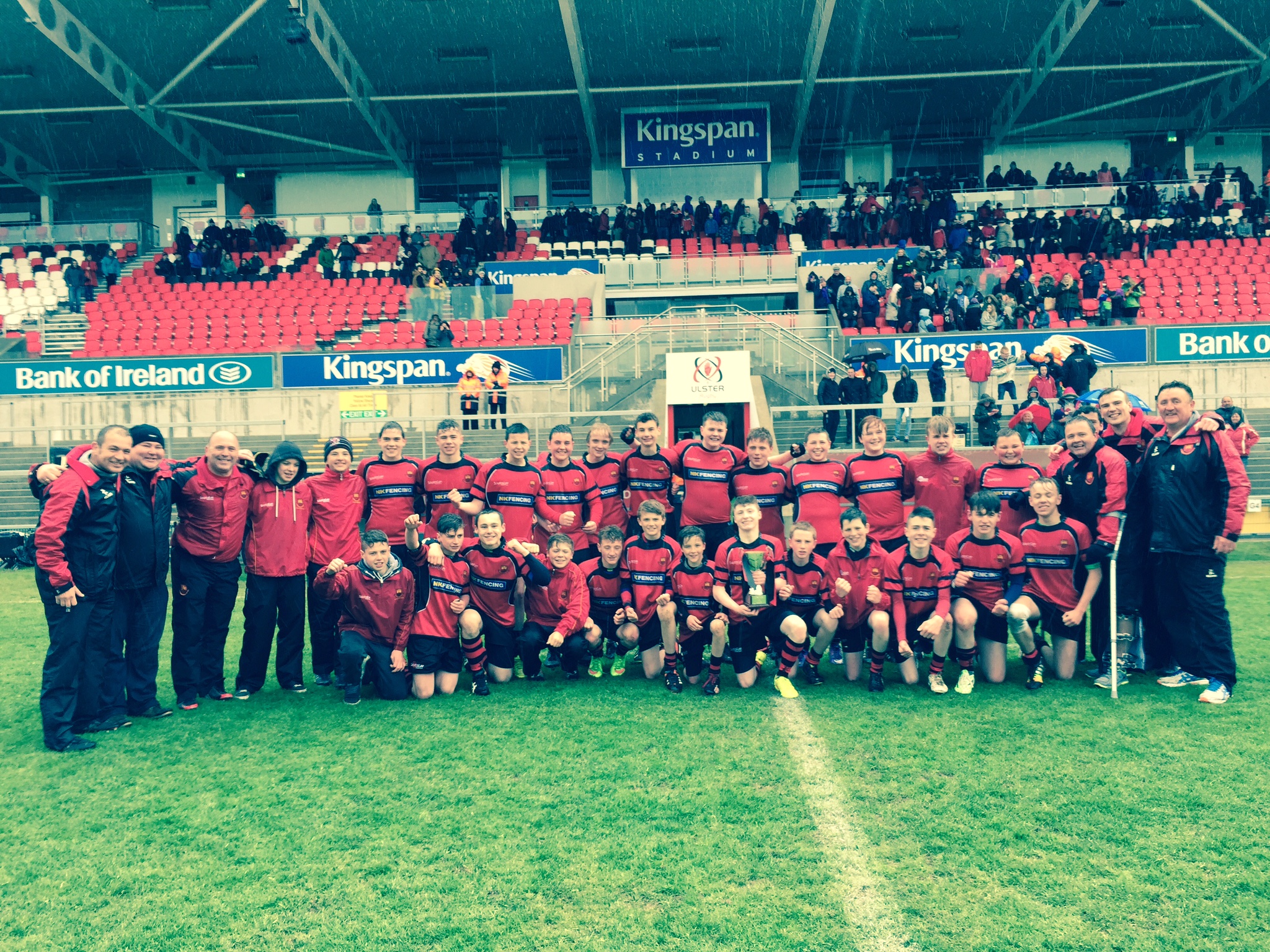 Carrickfergus Rugby Football Club's U14s Youth squad were crowned Under 14s Ulster Youth champions at the weekend beating Armagh 31-5 in a competitive and hard fought final. This young side, which is once again sponsored by local firm NK Fencing Ltd, were extremely fortunate to walk away from a serious road accident in Donegal five weeks ago and they targeted winning the cup as a fitting way to end their season.
In the earlier stages of the cup the team topped their qualifying group with wins over Larne and Donegal Youth. In the playoff quarter final they had a comprehensive 71-10 victory over Clougher Valley before 3 days later winning through to the cup final with a 38-0 defeat of Rainey Rhinos U14s.
The final itself was played in cold, wet and windy conditions but this did not stop Carrick from playing a fast and expansive brand of rugby which saw them scoring 3 times in the first period of play with tries from welsh wizard Ben Burke and team captain Ciaran Wilson (2) . The Carrick pack led by Jack Cooper was dominant in both lineouts and scrums and aggressive defensive work from Cooper, Hamilton, Willis and Semple stopped the majority of Armagh's attacking attempts throughout the game.
Playing against the wind in the second half Carrick continued to dominate both possession and territory adding two more well deserved tries from back row colleagues Lee McMaw and Jack Cooper.
This young side finish the season not only as Ulster Cup winners but also as joint winners of the Premier Youth U14s League 2014-15.