1XV to face Portadown in Semi Final
Posted On: Tuesday, March 6, 2018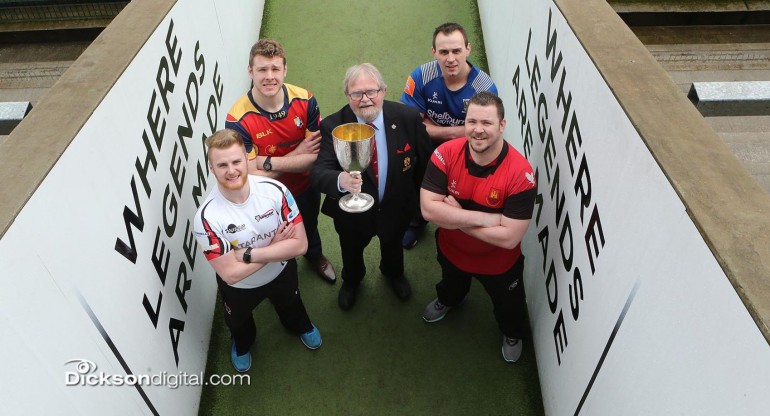 The draw for the semi-finals of the RiverRock Towns Cup took place at Kingspan Stadium on Monday afternoon.
City of Armagh 2nd XV v Ballyclare
Portadown v Carrickfergus
Matches to be played on or before Saturday 17th March 2018.
The 2018 RiverRock Towns Cup Final will take place on Easter Monday 2nd April at Kingspan Stadium.
Pictured at the draw are (L-R): Owen O'Hagan (City of Armagh RFC), Grant Bartley (Ballyclare RFC), Graffin Parke (IRFU Ulster Branch President), Gary Hall (Portadown RFC), Stuart Cheshire (Carrickfergus RFC).