Subway Ulster Rugby Summer Camp at Carrick RFC
Posted On: Thursday, June 7, 2018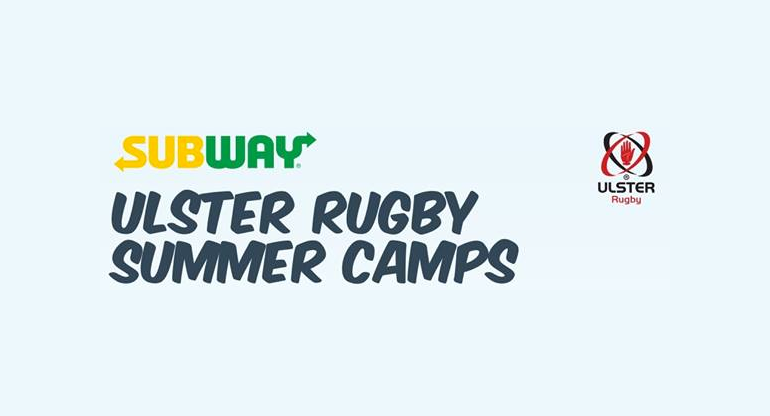 Ulster Rugby will be hosting their summer camps again this year, with one taking place at Carrickfergus RFC.
Info:
Type: Junior Rugby Camp
Period: Summer 2018
Date: Mon 30th Jul 18 – Fri 3rd Aug 18
Time: 09:00 – 13:00
Number of Days: 5
Venue: Carrickfergus RFC
Ages: To attend this Junior Camp your Date of Birth must fall between 02/07/2007 and 01/07/2012
Gender: Boys and Girls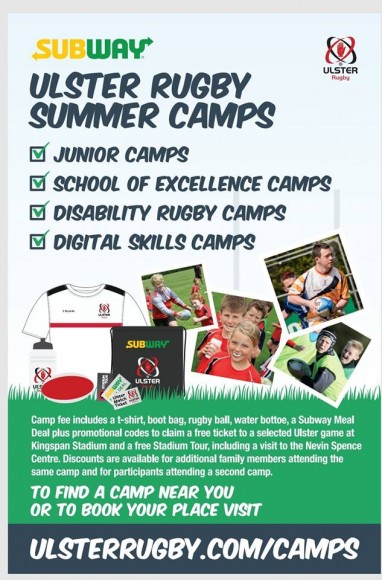 Click here to book and view more info. This event is run and co-ordinated by Ulster Rugby and not Carrickfergus RFC.